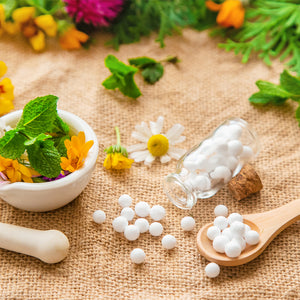 Homeopathy is a natural, holistic system for healing that works by eliminating the underlying imbalance in a pet's body that is causing unwanted symptoms. 
Dr. Kanika Sabharwal, MD (Hom), is a Consulting Homeopath, currently practicing at 3 clinics across the city and an assistant professor at the Smt. CMP Homeopathic Medical College.
Her focus is on holistic medicine, including Bach flower remedies and non pharmacological therapies besides Homeopathic medicine. She has successfully treated animals varying from dogs, cats to race horses.
The booking includes a phone consultation which is not inclusive of medicines. Relevant reports, prescriptions, photographs and videos are requested, as required. Post consultation and payment for the medicine, medicines are then sent by courier to your doorstep.
After your transaction, we will get in touch with you to fix a suitable time for your consult. 
Important: 1 booking for 1 pet only